Accurate & Reliable Fire Detection
Our fire alarm systems provide life-saving information at critical moments, and are relied upon to help protect storage facilities, hotels, healthcare facilities, office complexes, restaurants, warehouses, schools, retail stores and many other commercial facilities. SOS Systems installs and services most major fire alarm equipment on the market today. We install commercial systems that meet, and often exceed NFPA and UL requirements. Our operations team will monitor your crucial inspection dates, coordinate with you in advance, and alleviate the potential of missed appointments and heavy fines.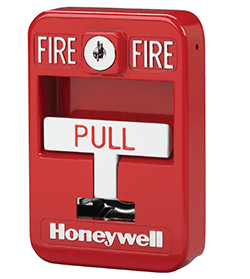 Maintaining the Fire Alarm System & Inspections
Maintaining your fire safety system is the key to making sure your company's detection system will properly work when needed. SOS Systems will provide code compliant inspections and inspections to meet the requirements set forth by NFPA, local Authorities and your insurance provider.
SOS Systems Essential Protection
Installing a fire alarm system is one part of the essential needs for any business. Those interested in fire alarm systems are often interested in video surveillance systems and access control systems. SOS Systems offers an absolutely free (no obligation to you), security audit and quote for our potential clients. Please call us at 678-995-7677 to schedule a time for a consultation.