Access Control Systems Keep Your Building More Secure
Access control systems offer a company enhanced security during working hours and higher-level of security for company facilities after hours. An access control system can help a company stay in compliance with many federal and State regulations by limiting accessibility to certain areas only to authorized personnel.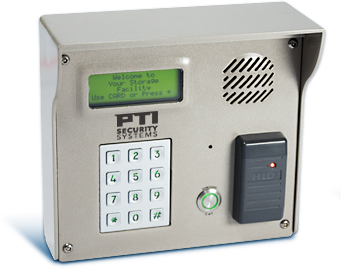 Our Approach
We understand that designing an access control system for your facility can be quite a task. That is why SOS Systems has technicians that are factory trained from a number of different equipment manufacturers. Our knowledgeable representatives will get to know your building and your business to provide the right solution for your access control needs. SOS Sytems will take the complexity out of the design, installation and implementation by providing detailed drawings and easy-to-follow templates for our clients. We provide customized solutions that allow our clients to easily track, and document personnel and visitors whom enter and exit their secured locations. We use innovative technology from leading manufacturers and customize your system to include components and functionality based on your specific requirements.
SOS Systems offer an Access Control (Card Access) management program for networked systems, so your employees can seamlessly carry on their day-to-day activities. This includes services like emailing usage reports, entering Card Holder data, creating access levels and monitoring "door-forced" and "door-ajar" alarms.